Alright~!
Week one's challenge is
complete
, with still a couple more days to go! I actually got both a
beanie
and a
square
done for this week, due to my enthusiasm for this project! It helped that the retail peak season is over so hours are on a bit of a drought and I had more time to spend knitting.
Today I spent a few hours with a friend teaching her to knit. I really enjoy both learning and sharing my knowledge with others, especially when combined with freshly baked brownies and good movies! I also gave her a cardboard template for the squares and she might be contributing to my final donations!
Here's a picture of this week's completed pieces: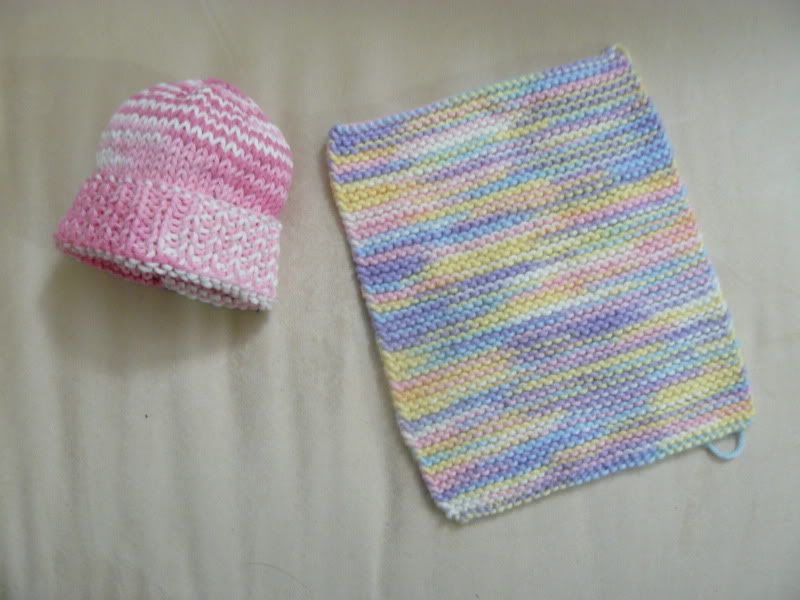 The beanie was made from Lily's Sugar'n'Cream yarn and the square from Caron Simply Soft. I found that the Sugar'n'Cream wasn't my favorite to work with, although it has a great variety of cute variegated yarns.
I hope I can see what other people make!