Hellohello! I'm a bit late posting, which is funny because I actually was finished a few days early this week! Well I got a bit caught up watching Megamind with my boyfriend tonight and forgot about posting. It's such a funny movie!
Well here's this month's lot!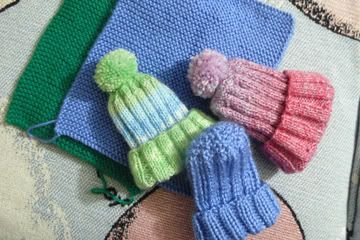 I didn't show the doubles this month, so there are actually 2 green squares, two blue squares and 2 blue hats, a total of 4 & 4!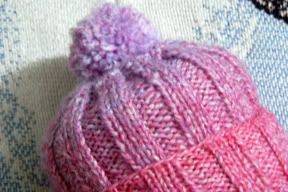 a close up of the ribbed hat in pink, I really like how this one works up. I did it a couple times last month too, but this time I felt fun and decided to add some pompoms!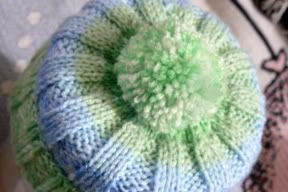 here's a close-up of the pompom, it was pretty easy to make and I think it really adds to the cute!
Has anyone tried the new patterns I posted last week? I did, they turned out kinda cute, but I did it as a present so I'm not counting it as part of the challenge.
TWO MONTHS DOWN! only 10 more to go! it's awesome...